KidzPoint Toddlers
KidzPoint Todders in a ministry of Redemption Point Church to preschool children age six months- age five. KidzPoint Toddlers participate in worship services, make crafts, play games, and are taught the word of God on an age approprate level.
Toddlers meet on Sunday Mornings at 9:00am and 11:00am during worship and on Wednesday nights for mid-week services at 6:30pm
About Us
KidzPoint Toddlers have a dedicate space within our KidzPoint Wing, with bright colors and age approprate toys. Toddlers also use our shared KidzPoint playground.
Safety of Toddlers is our priority. Every toddler is checked in using our Check- In System. Toddlers are given a sticker with their name and any allergies or important medical information on it. This sticker also has a unique code identifying the child. The parent or guardian also recieves a sticker with a matching code, so that the Toddler is only released to the person who dropped the Toddler off. We also require background checks for all staff and volunteers who work with Toddlers and provide training in meeting the unique developmental needs to preschool children.
For the safety of our Toddlers, we do not allow parents in the Toddler room when Toddlers are present, unless they are volunteering. Exceptions to this our Toddler Open House events, and a childs first Sunday where one parent can walk their child back to see our facilities.
Our Director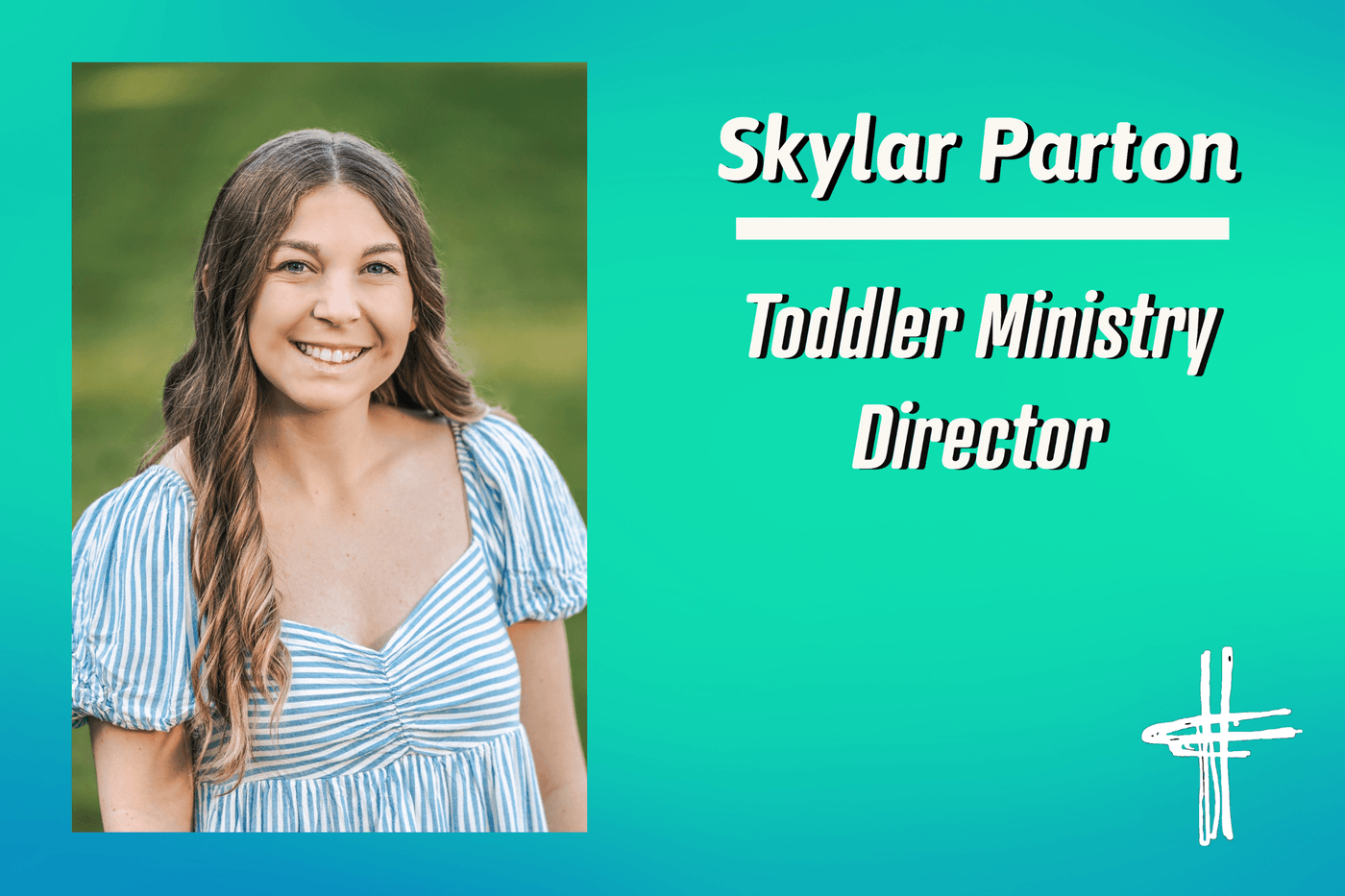 Skylar Parton, came on staff as our KidzPoint Toddler Director in 2022. Skylar has worked with KidzPoint Toddlers since she was a teenager and served as the interm Toddler Director in the Fall of 2021.
How can you get involved?
If you're interested in getting involved in KidzPoint Toddlers we ask that all Toddler volunteers commit to serving one service one Sunday a month. There are several different volunteer roles in the Toddler Ministry department from leading worship, helping with crafts, teaching, rocking babies, and assisting our leaders. For more information about serving at RPC email [email protected] or volunteer using the Serve team link below.