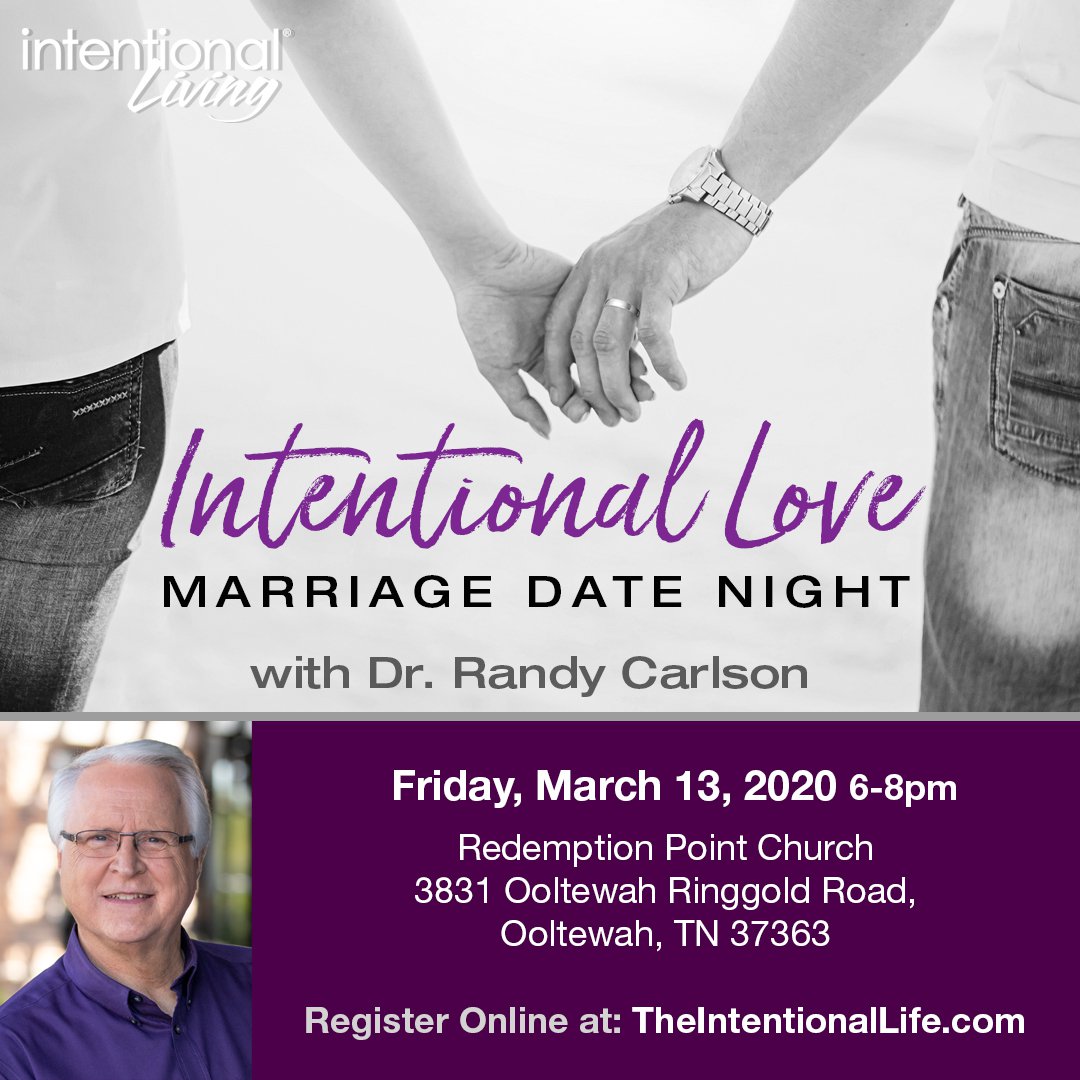 Intentional Love Marriage Date Night
Dr. Randy Carlson has his Intention Love Marriage Date Night coming to Tennessee in March 2020. We hope you can join us for a special 2-hour "date Night" experience.
At the Intentional Love Marriage Date Night, You'll Discover:
Ten Habits that will unlock intimacy in your marriage
Specific steps to getting on the same page with parenting, finances and goals for the future
Three secrets to unlock successful communication in marriage
What you can do in five minuets each day that will help you avoid the pain of divorce
One thing you can do to have a Christ centered marriage
Perfect for engaged couples, those celebrating decades of marriage and everyone in between.
Join us on Friday, March 13th 2020 from 6:00pm-8:00pm at
Redemption Point Church of God
3831 Ooltewah Ringgold Road
Ooltewah, TN 37363
To register visit www.TheIntentionalLife.com
Child Care Registration
Child Care Registration for Intentional Love Marriage Date Night on 3/13.
Learn more