Lookouts Game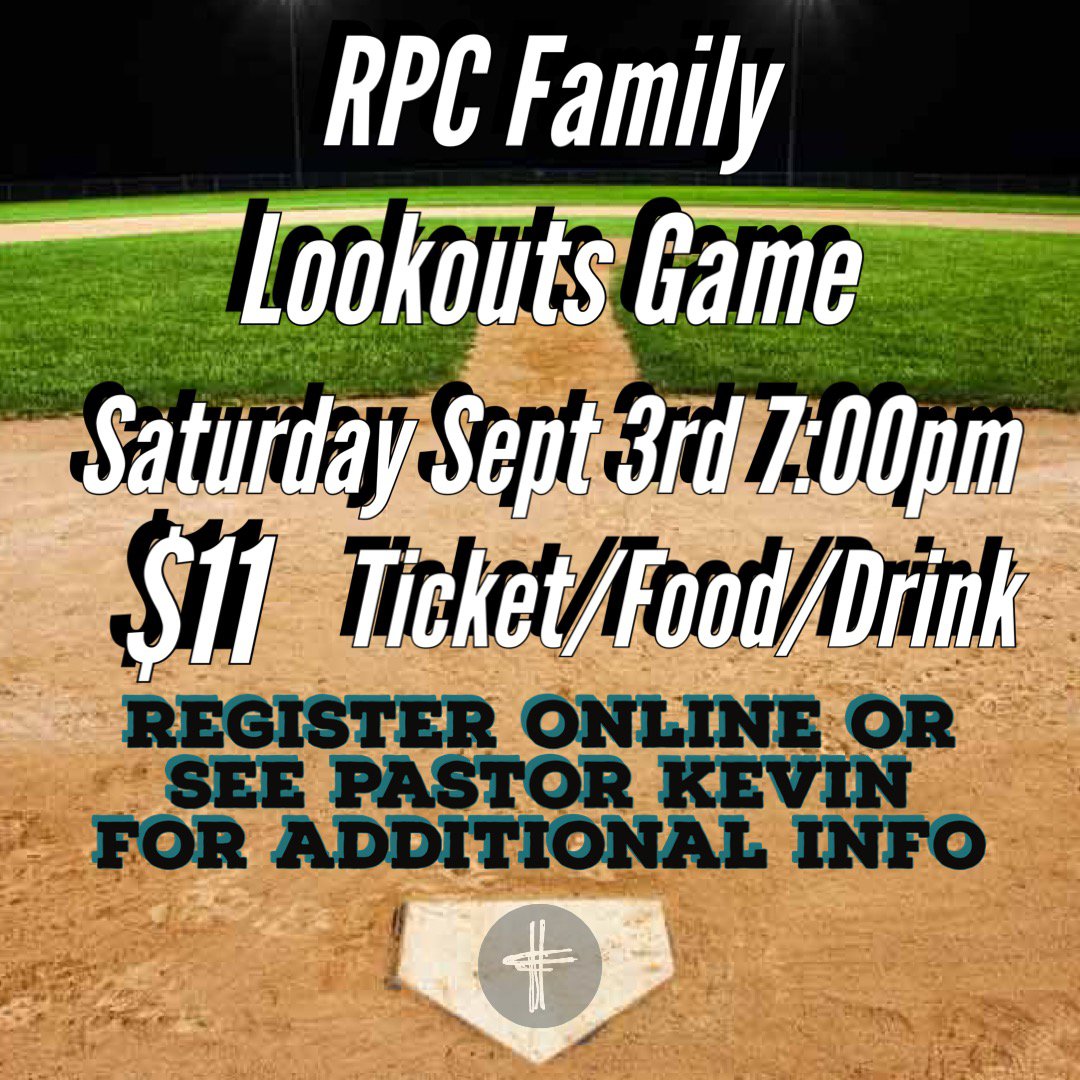 Join us with your family on Saturday 9/3 at 7pm for a great night of baseball and family fun. We will meet at the gate at 7pm. Please register below. Contact Pastor Kevin with any additional questions.
Cost:
$11 includes ticket, hotdog, chips and drink
$6 is general admission ticket with no food and drink.
AT&T Field
201 Power Alley
Chattanooga, TN 37402